Manitou Incline Calendar 2014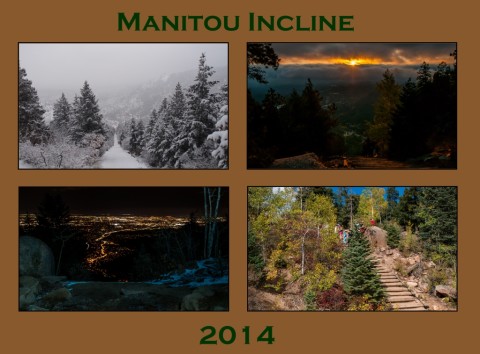 For 2014 you can have a calendar showing your favorite hike hanging on your wall. Not only that but a portion of the purchase price will go to the Incline Friends to benefit the Manitou Incline.
The calendar is a standard wall calendar with each page 11×8.5 inches. See below for the photos on the calendar. There's also a surprise one for this month so you can start using it as soon as you get it.
The calendars were through pre-ordering but I ordered some extra. I have a few left but am almost out so order now if you want one. $3 per calendar will go to Incline Friends.
Have questions? Contact me here.


Have the Manitou Incline calendar shipped to you. $4 shipping for 1st calendar and $1 for each additional (US only shipping).
$17.95 $12.95