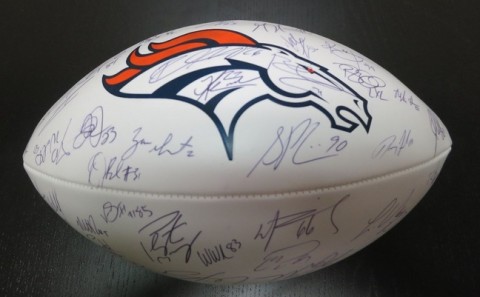 Last fall the Incline Friends asked the Denver Broncos for help in raising money to stabilize the Manitou Incline. The Broncos came through in a big way and donated an autographed football. Peyton Manning and 50 other players signed it.
The autographed Denver Broncos football is currently listed on eBay. All the proceeds will go to the Incline Friends for Manitou Incline maintenance. The auction will end Feb 05, 2014 at 9:12 AM PST.
To bid on eBay, click here now.