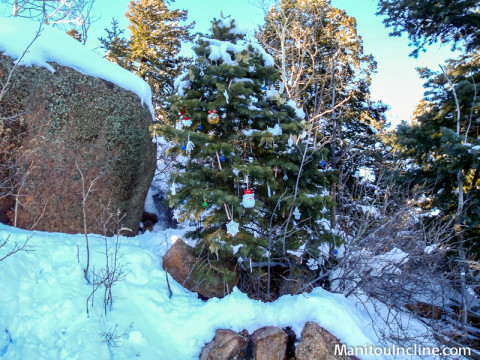 If you haven't seen it, there's a tree at the top of the Manitou Incline that people decorate for Christmas. It's a nice tradition that has grown over the last few years.
This weekend (December 14 and 15), the Incline Friends will help you add to the decorations on the tree. The Incline Friends will be at the bottom in the mornings before noon. If you donate, they will give you an ornament that you can take to the top and put on the tree. You'll be able to write your name and time on it.
Their email said that they'd be at the bottom of the Incline. A couple weeks ago they had their table over at the Barr Parking lot so if you don't see them at the actual bottom, check in the Barr Parking lot.