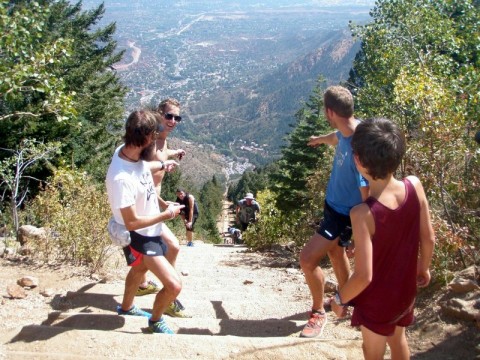 For most people, just hiking up the Incline is hard enough. On September 8th, some people made it extra challenging by doing it as a beer mile. The rules were as follows.
No "light" beers
Carry your own beer
Drink every 400 meters (or what seems like 400 meters)
Keep track of your own time
If you puke, you must go back to the beginning if you haven't passed the halfway point or back to the halfway point if you have breached that point
Don't kill yourself!
WARNING: It's not recommended to drink alcohol while hiking the Incline.
The Incline Beer Mile was won by Peter Maksimow in 25:45. Not surprisingly JT was also involved. You can read more on the Team Colorado Website.