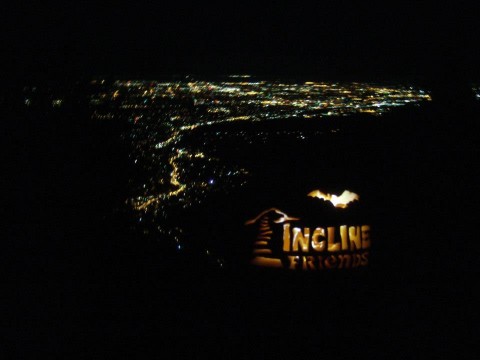 Photo courtesy of Roger Austin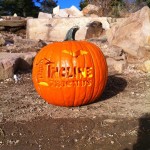 Trudging up the Manitou Incline is quite the workout. Imagine hauling a Jack 'O Lantern up it.
That's exactly what Roger Austin did early Sunday morning when it was still dark out. This is the 2nd year he's carved a pumpkin and taken it up the Incline for Halloween. This year he used the Incline Friends logo for the design.
Roger says, "I think the people who saw it, liked it, so mission accomplished! It was fun. It's too bad the weather is so warm. It's not holding up well."
Congratulations to Roger on his pumpkin hauling and a big thanks for sharing some photos.