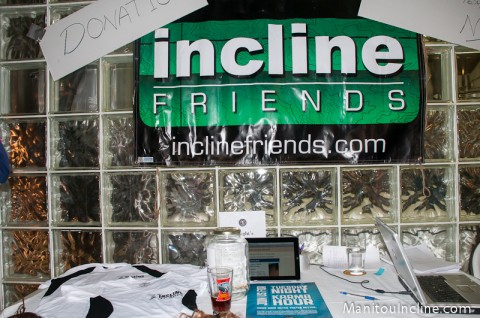 The Incline Friends are having their 2014 membership drive on Wednesday April 30th from 5:30 PM to 8:30 PM at the Manitou Brewing Company. Go support the Manitou Incline and learn what the Incline Friends have planned for this year.
Incline Friends membership supports the maintenance of the Incline. Annual memberships are $35 and include a pair of Incline Friends shorts. They are nice and light-weight shorts, perfect for trimming time off your Incline ascent. In addition you'll receive a merchants card good at many locations around Manitou. The merchants are offering great discounts for patronizing their establishments.
Manitou Brewing Company is at 725 Manitou Avenue. It's up an alley, just off Manitou Avenue, on your left as you're entering the Manitou business district.