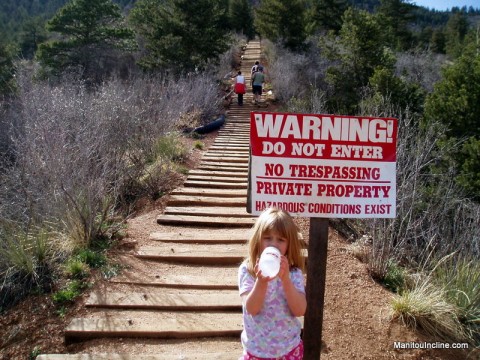 Manitou Springs city council is discussing the Inter-Governmental Agreement with Colorado Springs for the Manitou Incline in a work session tonight at 7 PM. They could move it to a February 28 vote or scuttle it for now. The work session is open to the public.
Colorado Springs city council considered it yesterday and moved it to a February 28th vote without much discussion. It isn't expected to be such clear sailing tonight in Manitou. Last month Manitou's Parking Authority Board voted to ask council to wait to approve the IGA until there's a parking plan in place. Council member Matt Carpenter who started the Incline Club and had a part in popularizing it doesn't seem to want it legalized at all since he thinks it has gotten to be too popular of a hike.
A packet including the IGA and supporting documents is posted on the Manitou Incline website if you want to see the details.