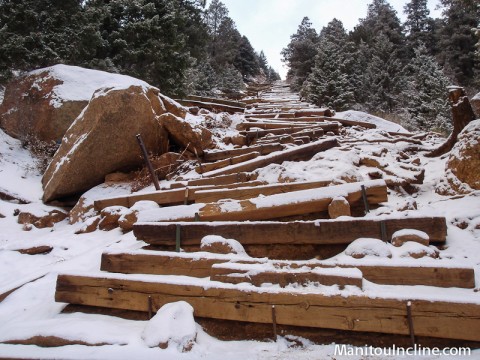 I made my first legal trek up the Manitou Incline late this afternoon. It snowed off and on as I hiked. Although it didn't snow much Wednesday night, there was ice from that storm under the small amount of new snow on the upper section of the Incline.
Going down the social trail to Barr Trail there was a section where it looked like people had sat down and slid. I'm not sure if that was intentional or not. It definitely is good idea to have traction devices in these conditions. If you don't have any, check out the Kahtoola Microspikes, Yaktrax and Stabilicers Lite.
Here are some photos from today.