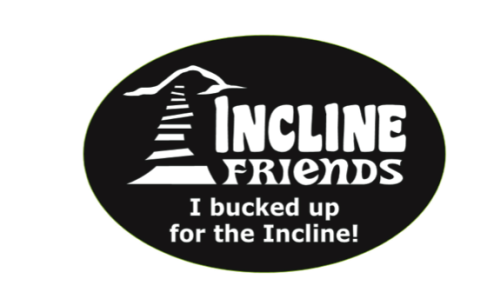 Between July 20 and December 28, 2013, hikers have made 114,619 trips up the Manitou Incline according to the Incline Counter. With years of neglect, lot of use and the heavy rains this summer and fall, the Incline needs a lot of work to stabilize it.
The plan for stabilizing the Incline calls for preserving the character of the Incline. That increases the cost of the work. $550,000 is needed to more forwarded with the needed work.
The good news is that Great Outdoors Colorado (GOCO) which disburses funds from state lottery proceeds awarded a generous grant that will help in restoring and stabilizing the Incline. The grant is in the amount of $350,000. That leaves another $200,000 that needs to be raised.
The next couple days is the best time to make a donation to help with Manitou Incline restoration. At the end of each year Indy Give! helps several local non-profits raise money. This year the Incline Friends was selected as one of the non-profits.
Until the end of the year, your donation through the Give! will unlock matching money. Donations of $100 or more will receive a sweet pair of socks with the Incline Friends logo AND you'll be entered into a drawing to win a FREE parking spot for an entire year, courtesy of the Iron Springs Chateau. You also can receive cool rewards for donating through Indy Give!
There are also Give! competitions between the non-profits that could earn Incline Friends extra funds. The Give! covers all processing fees so 100% of donations go directly to Incline Friends and the other non-profits.
You love the Manitou Incline so donate now and make your donation go farther.