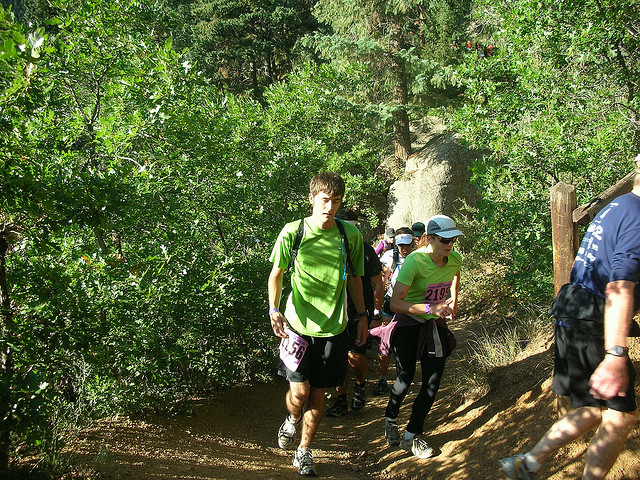 This Saturday is the Pikes Peak Ascent and Sunday is the Pikes Peak Marathon. On Saturday the 1st Wave starts at 7 AM and the 2nd Wave at 7:30 AM. Barr Trail should be clear after 8:30 AM for runners going up.
Sunday the start is 7 AM but there will only be a small window before runners will be coming back down Barr Trail until late afternoon. The cut-off for an official Pikes Peak Marathon time is 5 PM but runners will still be coming down after that time.
If you still want to go this weekend, try avoiding Barr Trail while the racers are on it. The racers have right of way and have trained hard for the event so please respect them and stay out of their way.
On Saturday there will be no parking on Ruxton Avenue and some side streets from 4 AM until 8 AM. Sunday there will be no parking 4 AM to 5 PM. Also because of the race, the free Manitou Incline shuttle won't be running up to the Iron Springs Chateau. Iron Springs Chateau will have their $5 a day parking open starting at 5 AM both Saturday and Sunday.
The Manitou Incline closes at 6 AM Monday and will be closed until early December. This weekend is your final chance to hike the Incline before repair work is done. Just beware of the racers and let them complete their races as quickly and safely as possible. If you want to get one last hike in, Saturday after 8:30 AM would be the best time.