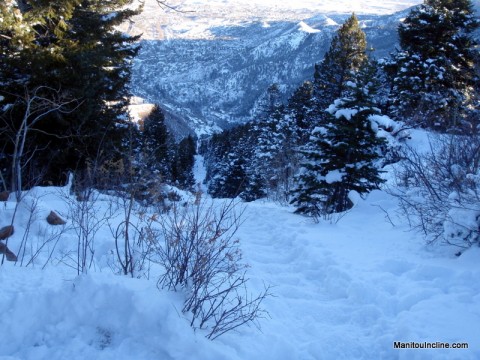 With the dry fall and early winter, the Manitou Incline has been mostly free of snow and ice. That all changed with the 2 snow storms the week before Christmas.
Although the snow has melted off sections of the Incline and Barr Trail, there's still plenty of ice. Often the ice from the melting and freezing is more slippery than when the snow first falls. It's a pretty time of year on the Manitou Incline but use Kahtoola MicroSpikes, YakTrax, or Stabilicers Lite and be safe.
Here are some photos from December 23, 2011 and include the tree decorated at the the top of the Incline with Christmas decorations.