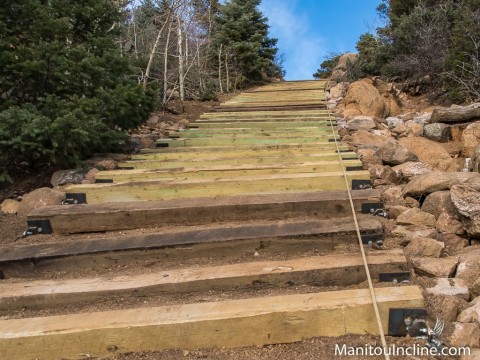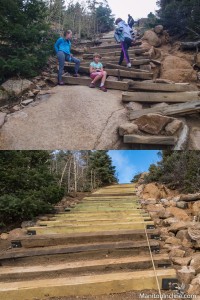 The Manitou Incline closed August 21st for repairs that were original expected to take until mid-December. With good weather throughout the falls the expected re-opening date was moved to December 1st. Today, November 22nd, Colorado Springs Parks and Rec unexpectedly announced that it was open for hiking in time for Thanksgiving.
An official reopening celebration will take place on Friday, December 1 at 8 AM at the base of the Manitou Incline. The Gazette has some interesting stats for the Phase 3 repairs.
Enjoy the Incline or the scenery in the area? You can purchase a 2018 wall calendar that benefits the Incline through the Incline Friends. Find all the 2018 Incline calendar info on this page.