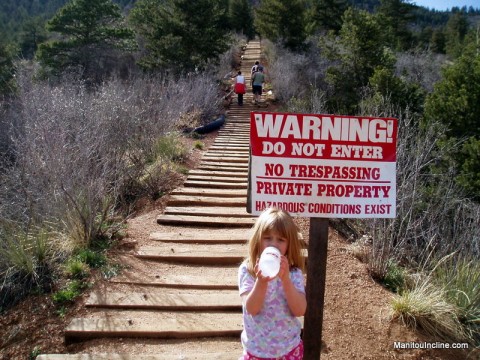 The Gazette spoke with City Councilman Tim Leigh yesterday about trespassing on the Incline since he makes no secret that he trespasses on it. Here's his response.
"I'm heading there now to break the law," Leigh said. "I know it's illegal to do right now, but it is so pervasively used. It's like one of those laws that's so commonly broken, how do you feel bad about it? I know it's a horrible thing to say. I'm totally wrong. I got that. I should not go. But it has been featured in the New York Times and Sports illustrated. It is nationally acclaimed as an endurance-sports venue."
Head over to the Gazette to read the rest of the article.
What are your thoughts? Do you think people should be trespassing? Do you yourself trespass on the Incline?